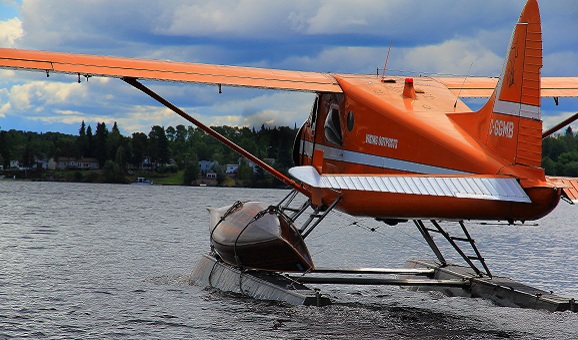 Planning a trip to the wilderness of Woodland Caribou Provincial Park can be a time consuming and sometimes frustrating task.  With so many route options and over 1.2 million acres of space to explore,  it can get a little overwhelming.  Thankfully, the park boasts excellent outfitters that are happy to help you our every step of the way.  If you have questions about routes, logistics, equipment or anything else, please contact one of the outfitters by clicking here
For those wanting to plan their own trip, here is a list of recommended items to make the planning process easier.
Topographic Maps
Park visitors heading into the back country should have a copy of the Official Park Planning Map as well as 1:50,000 Topographical Maps of the areas they intend to travel.  We sell a full selection of all maps needed for the park.  If you would like to order a map please click here to contact us
Park Permits:
All visitors to Woodland Caribou Provincial Park must carry valid permits with them. Permits may be obtained directly from the Park office, the self-serve kiosk located at the Red Lake Heritage Center, or from your Outfitter.
Equipment
Canoe
Tent
Canoe Pack
Personal Pack
Sleeping Bag
Sleeping Pad
GPS / Compass
Water Filter
Nalgene Water Bottle
White Gas Stove (fire bans may occur at any time)
Extra Fuel
Pots/Pans/Cups
Insect Repellent (minimum 30% deet)
First Aid Kit
Matches / Lighter
Crazy Creek Chair
Headlamp
Saw
Axe or Hatchet
Pack Grill
Fishing Rod and Tackle
Fishing License
Toilet Paper
Tarp
Rope
Lifevest / PFD
Paddles
Multitool
Belt Knife / Fillet Knife
Repair Kit
Eyeglasses / Sunglasses
Extra Pair of Shoes
Extra Laces
Camera
Binoculars
Bear Spray
Personal Toiletries
Towel
Hat (wide brimmed Tilley are the best!)
Clothing:
Weather patterns in Woodland Caribou Provincial Park can change drastically.  It's not uncommon to get snow in June or September so when choosing your clothing system, ensure you pack some warmer gear even during the summer months.
Extra Wool Socks
Underwear
T-Shirt
Long Sleeved Shirt
Thermal Underwear
Fleece Pullover or Jacket
Rain Jacket and Pants (Gore-tex is best)
Toque
Mittens or Gloves
Quick Dry Pants
Food:
There are many theories on what type of food to bring on a wilderness canoe trip.  We believe in groups taking their own personal approach when organizing their food systems so we'll only touch on this briefly.
Storage – a 30L or 60L barrel will keep your food organized, while keeping smells contained.  These barrels are gaining popularity and are a recommended practice for keeping your food waterproofed and away from bears and rodents.  Alternatively, some opt for dedicated Food Packs for keeping their food organized.
As most trips in the park are more than 2 days, fresh foods will inevitably spoil. Dried foods are the recommended choice.  Whether dehydrated or freeze-dried, there are literally dozens of high quality foods commercially available.